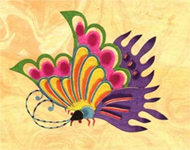 "Just when the catepillar
thought the world was over,
it became a butterfly."
Anonymous
National Center for Missing Children
Also See
1 Kind Thing Memorials
Turn your photos in real US postage with
PhotoStamps.
Theyíre perfect for every occasion!

Special Offer from Stamps.com
Get Free postage
Free digital scale and a
FREE supplies kit (an $80 value!)

1 Kind Thing Poetry
Close Page to Return to Home Page...
Your Special Friend
5/4/2004 ~ D O Jr
One Day, I was shocked to see an old friend!
So I stopped just to talk with her.
And while I was there,
My higher power reached down- And stirred things up, Of course all in my favor!
And there you were again,
Hanging over the fence,
And calling out my name.
Boyish grin, tall and thin;
But I did not see at that clearly,
And did not think, you were calling out to me!
But there you were;
reminding me of how sweet friends could be!
And later that day, it was just you and me.
You help to fill a hole, A greedy need, And then we both let it be.
Youíre someone to hold, cuddle with, and feed a certain hunger;
But then you let me free, Just to be happy with being me!
No strings attached; No plan thatís got to hatch.
You are such a special man.
And I think you are part of a greater plan,
To help me learn to be me on my own,
And know I still donít have to go it all alone.
So Iíll simply sign this, Your special friend.


Copyright (c) 2004 J D COSS . All rights reserved.

"There was a child went forth every day, and the first object he looked upon and recieved with wonder or pity or love or dread, that object he became... And that object became part of him for the day... or for many years or stretching cycles of years." Walt Whitman




Create Your Own Memorial For Your Car!
Check out WedDecals, bumper stickers and more!