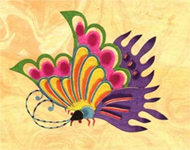 "Just when the catepillar
thought the world was over,
it became a butterfly."
Anonymous
National Center for Missing Children
Also See
1 Kind Thing Memorials
Someone you know getting married?


Check out WebDecals
to order your
"Just Married" auto decal!
Or
Advertise your professional wedding services
With WedDecals!
Be patient, loads a little slow,
But products are unique
and worth the wait!
Bumper stickers too!


Look for WedDecals to
Decorate limousine,
reception or honeymoon suite
with a beautiful custom-made
"Just Married" sign.
A window decal personalized
with names and date of wedding.
Display back window of limousine
or over bridal table
Want to give a gift
you can be sure
will be a one-of-a kind?
The Wedding Decal
is a brand new idea.
No one else is selling them,
on the internet or off.
Sure to attract attention.
Six exquisite fonts.
Be among the first
to make The Wedding Decal
part of your wedding plans.
Turn your photos in real US postage with
PhotoStamps.
They're perfect for every occasion!

Special Offer from Stamps.com
Get Free postage
Free digital scale and a
FREE supplies kit (an $80 value!)

1 Kind Thing Poetry
Close Page to Return to Home Page...
"I Saw My Friend Get Married Today…"
3/19/2004
He stood there and sang a song to her,
Voice breaking, and his soul showing.
Both of them so nervous and beautiful.
It was a small gathering at their church,
All of the people there loved them both, so much.
The ceremony was short, sweet and quaint.
The reception was small and intimate.
When the newlyweds got ready to leave,
they walked down the middle of a corridor made of us,
shaking hands, hugging and kissing each of us goodbye.
When she stood in front of me, I told her,
"You just married one of my best friends."
She looked back and me and said,
"Mine too. We'll have to share him now."
And I quipped, "You got him now girl!"
And then they were gone for thier honeymoon.
It's a good thing I know my friend.
Cuz I know he's got a heart big enough for us all.
And now there's more of him to love,
Cuz he has her to share his life and with us.
I saw my friend get married today.
And it reminded me, there is hope for us all, after all!
Copyright (c) 2004 J D COSS . All rights reserved.

"There was a child went forth every day, and the first object he looked upon and recieved with wonder or pity or love or dread, that object he became... And that object became part of him for the day... or for many years or stretching cycles of years." Walt Whitman




Create Your Own Memorial For Your Car!
Check out WedDecals, bumper stickers and more!