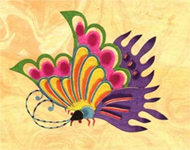 "Just when the catepillar
thought the world was over,
it became a butterfly."
Anonymous
National Center for Missing Children
Also See
1 Kind Thing Memorials
Turn your photos in real US postage with
PhotoStamps.
They're perfect for every occasion!

Special Offer from Stamps.com
Get Free postage
Free digital scale and a
FREE supplies kit (an $80 value!)

1 Kind Thing Poetry
Close Page to Return to Home Page...
"After All Is Said And Done"
I went by just to say hi,
And there you were.
I called out to you,
But I guess you did not hear.
Maybe you did not want to.
I don't want you back.
Let me make that clear.
All I want to know is this,
Did you ever really care?
Did the things I did for you,
To make your life better,
Matter after all?
Do you think of me,
Every once in a while?
And do you ache,
With a bitter sweet smile?
All I want to know,
Is that maybe once upon-a-time,
You really loved me.
All I want to know,
Is that at one time,
It really mattered.
All I want to know,
Is that you miss me.
I know that it can never be
What we once were,
It wasn't good for you
And it wasn't good for me.
But what I really want to know,
After all is said and done,
For you, did I ever really matter?
3/17/2004


Copyright (c) 2004 J D COSS . All rights reserved.

"There was a child went forth every day, and the first object he looked upon and recieved with wonder or pity or love or dread, that object he became... And that object became part of him for the day... or for many years or stretching cycles of years." Walt Whitman




Create Your Own Memorial For Your Car!
Check out WedDecals, bumper stickers and more!