Memorial to
RANDALL K. HAYES, JR.
1973-1990
Randall, "bro", we will meet again and carry on.
Originally Posted On "RRVM.Com, Roman Rockin Viritual Memorials," which deserves it's own memorial!


In Ojai, California, there used to stand a cross that was erected as a memorial at the site where Randall died on May 17, 1990 (photo below). It is a small memorial, placed not only on the site on which he died, but, on a road which he loved for it's rural and back-road nature. It is a small reminder to those who remember and for those yet to be told.
May 17, 1990, like any other day for Randall, included work at a local pizzeria and a quick dash home before heading over to a girlfriends house. And then he was gone. Negotiating a curve on the motorcycle which two youths rode, crossing paths with a drinking driver and any other variable split second event-took Randall from our presence and our company. He is sorely missed.
We, the survivors, are left to speak of a boy who was fun, outgoing, helpful, artistic, talented and truly, a good friend. He was serious about his future. He planned to attend performing or fine arts classes at Ventura Community College. Till then, he worked at the pizzeria and his uncle's jewelry store (since he was 13 years old). He left behind a stack of writing of his own, loved music and at one point wanted to be a rock "n" roller.
Randall is credited with saving at least one friend from committing suicide, steering others away from drugs was almost a straight A student at gifted students school and would have graduated early, 1991. He would stop and talk to older people, even if it wasn't so cool. And he was the typical kid, whose job is to be a kid all the way.
Just like his life was too short with so many things left undone and unsaid, this memorial can only tell you of the young man he had become so far, with so much more to be said and done. Randall, "bro", we will meet again and carry on.
He leaves behind several friends and relatives who still miss him and love him as if they had just seen him the morning of this very day. Missing Randall will never go away.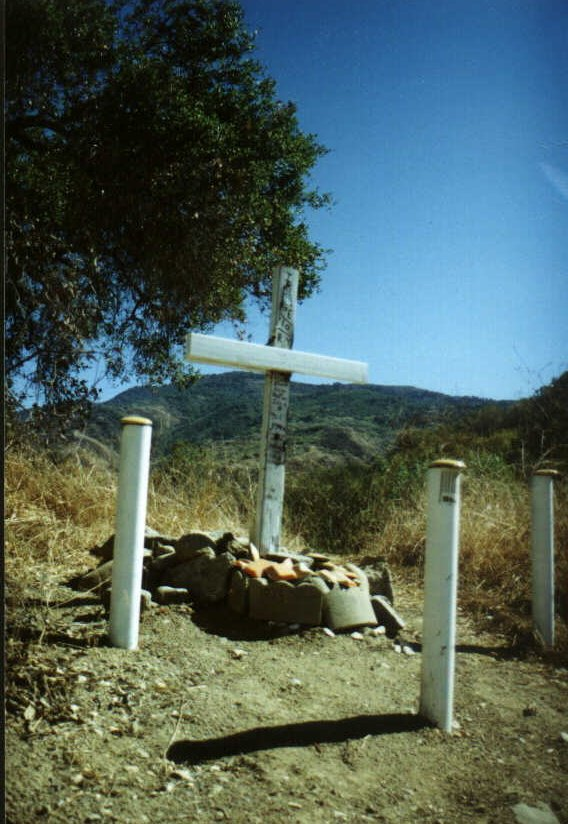 Photo By J Deborah Coss

Submitted by James Mack, Ojai, CA.


Copyright (c) 2004 J D COSS . All rights reserved.